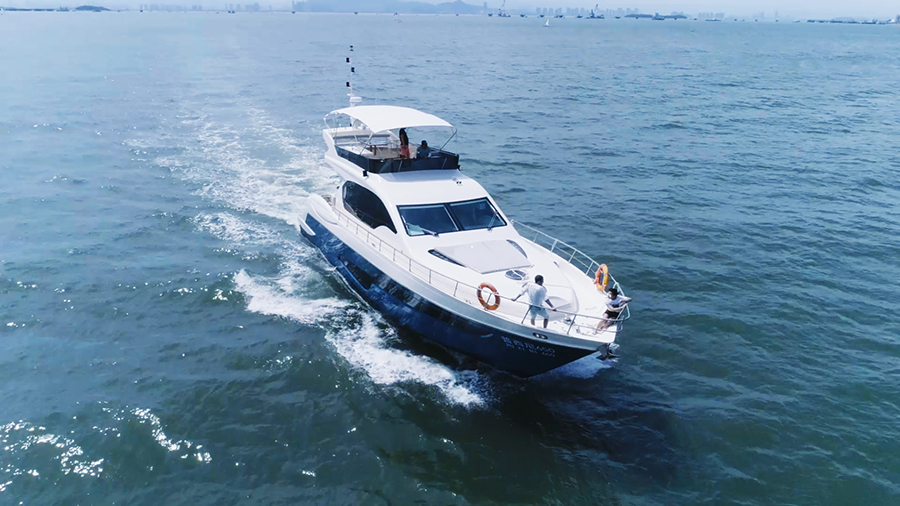 "Jing, jade luster"
The annotation of Jing in Guangyun,describes it as the bright and beautiful luster like jade.
If you have seen Jing 650 galloping on the sea, you may understand why it is named Jing.
It is an oriental jade bead on the sea, tens of thousands of miles of shimmering light can not hide its brilliance.
Jing 650 yacht was born to interpret "Jing".
Yacht outlook: Classic Italian design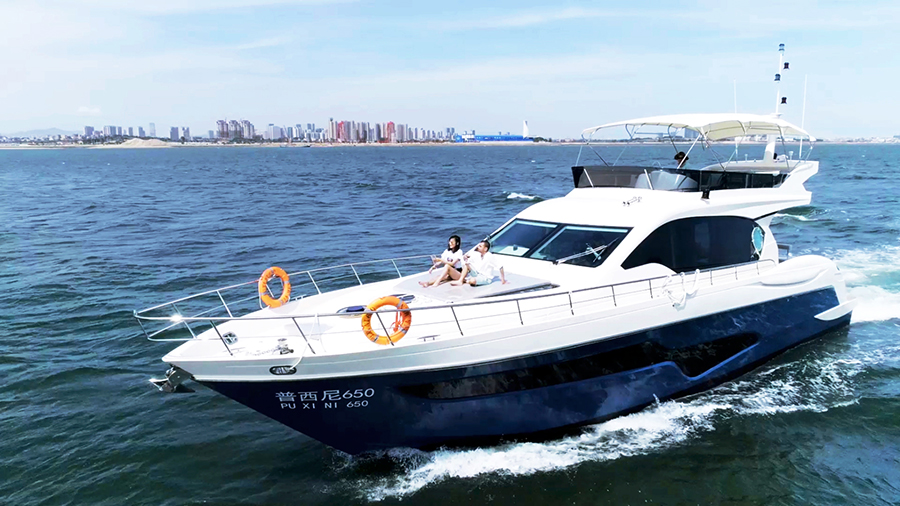 Jing 650 has elegant and smooth lines, with the romantic design of Italy and the low-key characteristics of Chinese Oriental tradition.
The restrained luxury is hidden in every undulation of the ship's side, and the perfect boat proportion seems to be a series of scattered notes.
Traditional oriental craft: Royal Cloisonne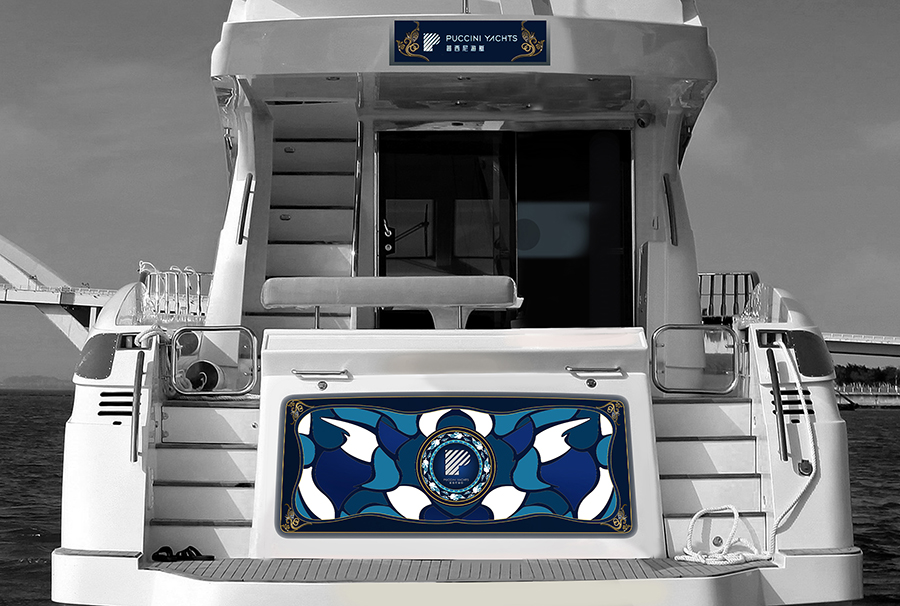 The design of yacht is redefined by the Oriental royal art Cloisonne to create the world's first Cloisonne decorative craft yacht.
The cloisonne pattern decorated on the stern of the ship is based on the Chinese mythological story "Jingwei reclamation", with a sapphire inlaid in the middle,
it took one year to complete the production by hand, which realized the perfect combination of modern yacht technology and traditional handicraft technology,
and endowed with distinct Royal artistic flavor and national cultural characteristics.
Yacht interior: new Chinese Zen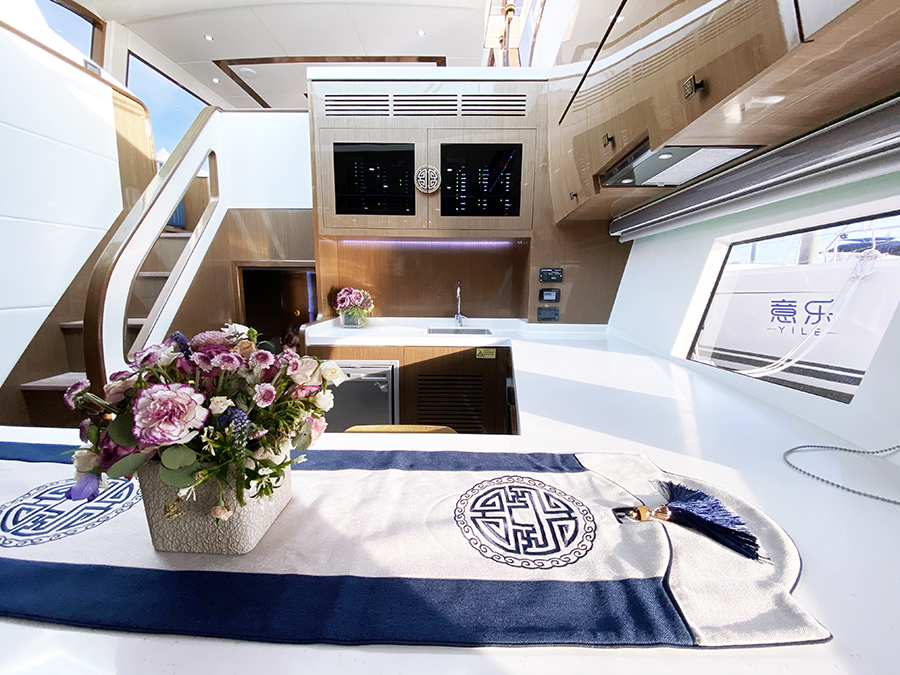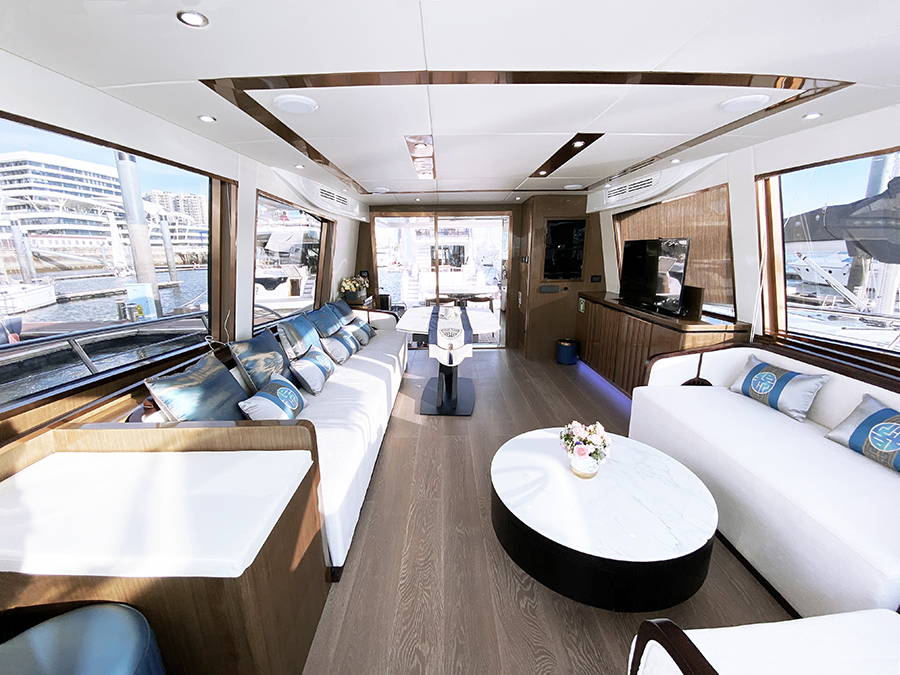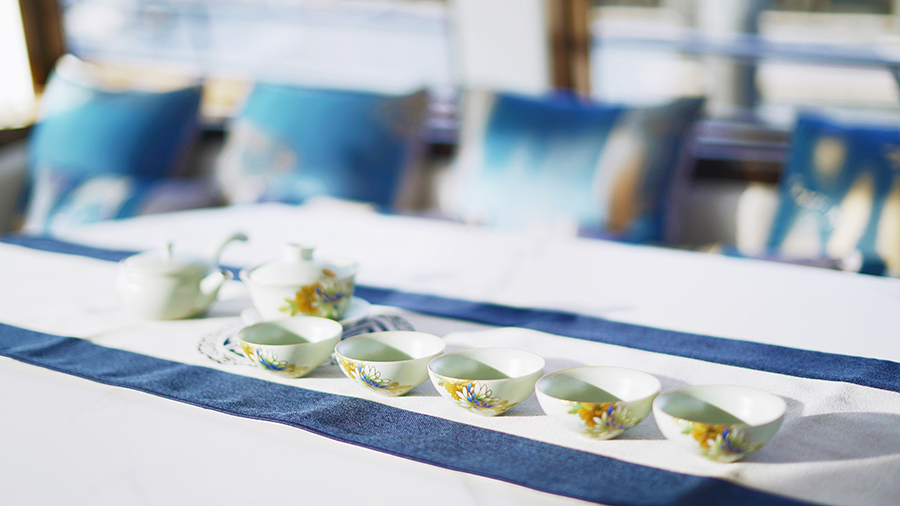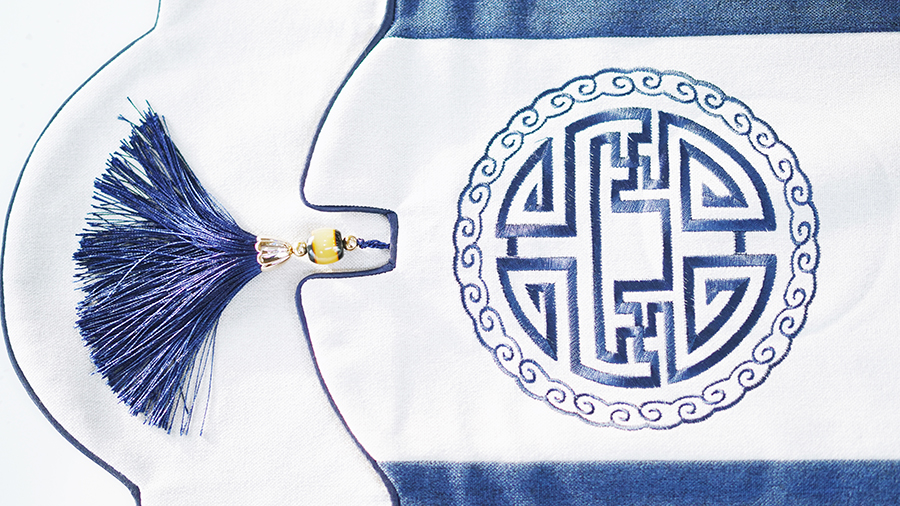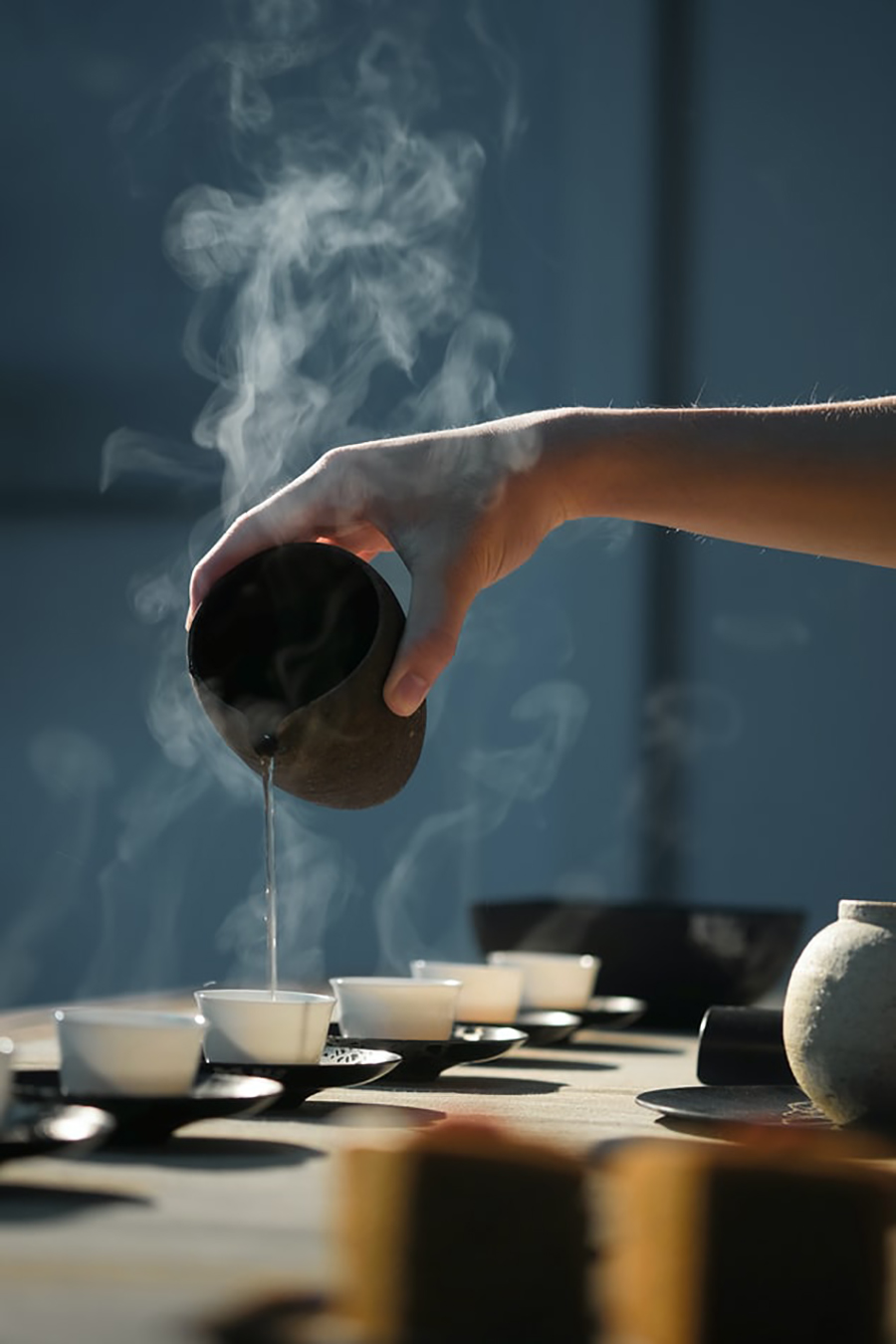 The interior design of Jing 650 is presented with Chinese elements, that makes what you see is elegant.
It has not only the simplicity and spaciousness of western style, but also the artistic conception and remoteness of Chinese style.
Chinese style furniture is made of natural wood, which brings a natural atmosphere.Chinese culture always favors solid wood furniture.
The trees that grow freely in the wind and rain have unique texture and fragrance.
They can release the boredom of the city and feel the Zen of life in a quiet place.
A cup of tea, a bunch of flowers, a wisp of fragrance, Chinese life is depicted in this square inch.
Flying bridge area: enjoy the sea scenery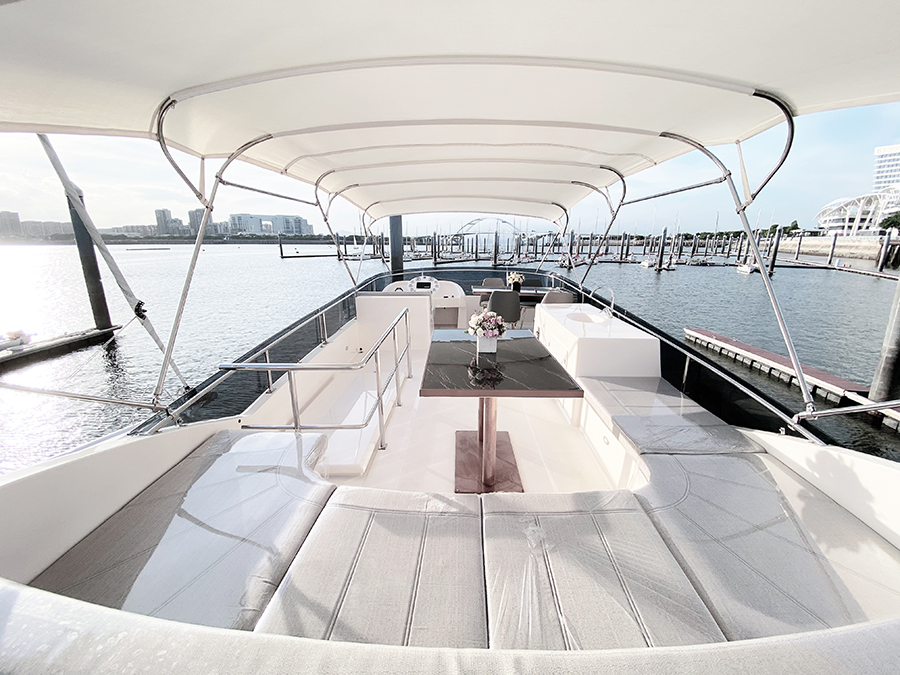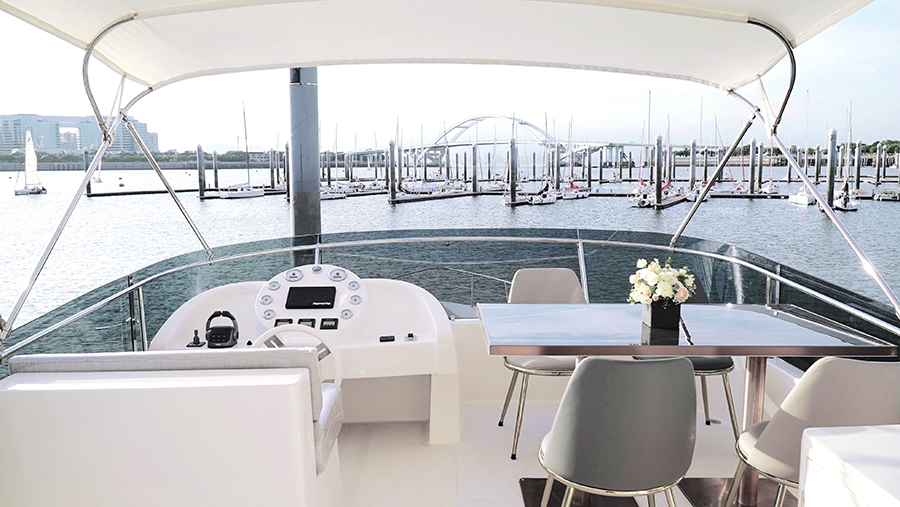 The best scenic spot of Jing 650 must belong to flying bridge area.
The spacious flying bridge space has excellent panoramic viewing advantages.
When Jing 650 flies on the sea, you can feel the pleasure of riding the wind and waves here;
when Jing 650 is quietly moored, you can enjoy the wide sky and the wide sea, and feel the breeze
The flying bridge area of Jing 650 makes your life at sea no longer boring.blowing on your face.
In ancient times, there were literati who traveled across the water, rowed for thousands of miles, looked at the mountains and rivers, looked at the lake, and felt the vastness of the world.
Now, these all can be realized on Jing 650.
>Click to view the product information about Jing650<